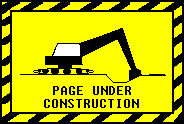 Blogroll 11 Nov, 2022
I use the feedreader NetNewsWire (iOS/Mac) which is excellent and also free. I also use Feedbin (which is excellent and cheap) to sync subscriptions/read status between devices. Additionally Feedbin lets me auto-forward email newsletters from GMail so I can see them alongside the regular feeds. These are my current subscriptions, and I should really think about how to better organise this page.
What is a feed? About Feeds will tell you.
(Who am I? I'm Matt/@genmon and I've been blogging at Interconnected since Feb 2000.)
[Category /] Title
Website (from feed, not always accurate)
RSS feed (if available)
50 Years of Text Games
https://if50.substack.com/
https://if50.substack.com/feed
A16Z (Future)
https://future.com/
https://future.a16z.com/feed/
Adam Greenfield's Speedbird
https://speedbird.wordpress.com/
https://speedbird.wordpress.com/feed/
Adam Mathes (trenchant.org daily)
https://trenchant.org/
http://trenchant.org/rss.xml
Adrian Hon (mssv)
https://mssv.net/
https://mssv.net/feed/
AI Weirdness
https://www.aiweirdness.com/
https://aiweirdness.com/rss
Alex McLean
https://slab.org/
https://slab.org/feed/
Andy Piper (The lost outpost)
https://andypiper.co.uk/
https://andypiper.co.uk/feed/
Artmaker Blog (Bruce Sterling)
https://www.toshareproject.it/
https://www.toshareproject.it/feed/
As Above
http://feed.informer.com/widgets/HHLX1Y20CB
http://app.feeddigest.com/digest3/HHLX1Y20CB.rss
Ask a Manager
https://www.askamanager.org/
https://www.askamanager.org/feed
Ben Terrett (Noisy Decent Graphics)
https://noisydecentgraphics.typepad.com/design/
http://feeds.feedburner.com/noisydecentgraphics
Benedict Evans - Essays
https://www.ben-evans.com/benedictevans/
https://www.ben-evans.com/benedictevans?format=RSS
Best of 3
https://best-of-3.blogspot.com/
https://best-of-3.blogspot.com/feeds/posts/default?alt=rss
Bill Thompson (A Stick a Dog and a Box With Something In It)
https://astickadogandaboxwithsomethinginit.com/
http://www.astickadogandaboxwithsomethinginit.com/feed/
Bits about Money
https://bam.kalzumeus.com/
https://bam.kalzumeus.com/archive/rss/
Blackbird Spyplane
https://www.blackbirdspyplane.com/
https://www.blackbirdspyplane.com/feed
Blog - BBC R&D
https://www.bbc.co.uk/rd/blog
https://www.bbc.co.uk/rd/blog/atom
Blog Dot Tully Hansen Dot Com
http://blog.tullyhansen.com/
http://blog.tullyhansen.com/feed/json/
booktwo.org
http://booktwo.org/
http://booktwo.org/feed/
Both Sides of the Table - Medium
https://bothsidesofthetable.com?source=rss----97f98e5df342---4/
https://bothsidesofthetable.com/feed
Brent Simmons (inessential)
https://inessential.com/
http://inessential.com/feed.json
Bret Victor's website
http://worrydream.com/
http://worrydream.com/feed.xml
Brett Cannon
https://snarky.ca/
https://snarky.ca/rss/
Brian Dell (noise pictures)
https://www.noise.pictures/
https://www.noise.pictures/feed.rss
BRYCE DOT VC
https://bryce.vc/
https://bryce.vc/rss
Cabinet of Wonders
https://arbesman.substack.com/
https://arbesman.substack.com/feed
Caterina.net
https://caterina.net/
https://caterina.net/feed/
Cennydd Bowles
https://cennydd.com/
https://www.cennydd.com/blog?format=RSS
Charlie's Diary
http://www.antipope.org/charlie/blog-static/
http://www.antipope.org/charlie/blog-static/atom.xml
Cheapskates Guide RSS Feed
https://cheapskatesguide.org/
https://cheapskatesguide.org/cheapskates-guide-rss-feed.xml
Chris Heathcote may be writing again.
https://new.anti-mega.com/again
https://anti-mega.com/again/feed/
Christopher Butler
https://www.chrbutler.com/
https://www.chrbutler.com/feed.rss
computers are bad
https://computer.rip/
https://computer.rip/rss.xml
Contemplations on the Tree of Woe
https://treeofwoe.substack.com/
https://treeofwoe.substack.com/feed
Converge
https://www.getrevue.co/profile/guymoorhouse
https://s3.amazonaws.com/revue/accounts/rss_feeds/000/484/452/original/rss_feed_484452.xml?1662139562
Craig Mod (Books and essays on walking, Japan, photography, and publishing)
https://craigmod.com/
https://craigmod.com/index.xml
Danny O'Brien's Oblomovka
https://www.oblomovka.com/wp
https://www.oblomovka.com/wp/feed/atom/
Daring Fireball
https://daringfireball.net/
https://daringfireball.net/feeds/json
David Allen Green: The Law and Policy Blog
https://davidallengreen.com/
https://davidallengreen.com/feed/
DAVID LYNCH THEATER
https://www.youtube.com/channel/UCDLD_zxiuyh1IMasq9nbjrA
https://www.youtube.com/feeds/videos.xml?channel_id=UCDLD_zxiuyh1IMasq9nbjrA
Design Archives Colossal
https://www.thisiscolossal.com/category/design/
https://www.thisiscolossal.com/category/design/feed/
Design – Dezeen
https://www.dezeen.com/
https://www.dezeen.com/design/feed/
designswarm {thoughts}
https://www.designswarm.com/blog
http://designswarm.com/blog/feed/
Digital by Default (by Matt Jukes)
https://digitalbydefault.com/
https://digitalbydefault.com/feed/
Dominic Cummings substack
https://dominiccummings.substack.com/
https://dominiccummings.substack.com/feed
Dominic Cummings's Blog
https://dominiccummings.com/
https://dominiccummings.com/feed/
Dr Laura James's writings
https://lbj20.blogspot.com/
https://lbj20.blogspot.com/feeds/posts/default
DRMacIver's Notebook: Thoughts from David R. MacIver
https://notebook.drmaciver.com/
https://notebook.drmaciver.com/feed.xml
Eater London - All
https://london.eater.com/
https://london.eater.com/rss/index.xml
Emilia Lazer-Walker
https://blog.lazerwalker.com/
https://blog.lazerwalker.com/atom.xml
Emily Short's Interactive Storytelling
https://emshort.blog/
https://emshort.blog/feed/
Etcetera
https://www.getrevue.co/profile/etcetera
https://s3.amazonaws.com/revue/accounts/rss_feeds/000/072/337/original/rss_feed_72337.xml?1628262540
Ethical Futures Lab
https://ethicalfutureslab.substack.com/
https://ethicalfutureslab.substack.com/feed
Everything Is Amazing
https://everythingisamazing.substack.com/
https://everythingisamazing.substack.com/feed
Four Short Links – Radar
https://www.oreilly.com/radar
https://www.oreilly.com/radar/topics/four-short-links/feed/index.xml
Generative Artistry
https://generativeartistry.com/
https://generativeartistry.com/index.xml
Generative Ink
http:///posts/
https://generative.ink/posts/index.xml
George Oates (kewlchops)
http://george08.blogspot.com/
http://george08.blogspot.com/feeds/posts/default
gilest.org
https://gilest.org/
https://gilest.org/feed/
gnosis guild 🪐 — Mirror
https://gnosisguild.mirror.xyz/
https://gnosisguild.submirror.xyz/
Gordon Brander (Subconscious)
https://subconscious.substack.com/
https://subconscious.substack.com/feed
Greg Egan's Home Page
https://www.gregegan.net/
http://www.gregegan.net/feed.rss
Gus Mueller (The Shape of Everything)
https://shapeof.com/
https://shapeof.com/feed.json
hans.gerwitz.com
https://hans.gerwitz.com/
https://hans.gerwitz.com/feeds/writing.rss
Hardcore Software by Steven Sinofsky
https://hardcoresoftware.learningbyshipping.com/
https://hardcoresoftware.learningbyshipping.com/feed
Harsh Browns
https://visitmy.website/
https://visitmy.website/feed.xml
Hi everyone, I am happy to share my new websites today 🍃 ^^ http://laurelschwulst.com http://laurel.world A little backstory: For those of you who know me / my work … maybe you know I have been working with the medium of the web for a long time now. But for the past few years, I've had – blog.laurel.world
https://blog.laurel.world/
https://blog.laurel.world/feed/
how we montessori
https://www.howwemontessori.com/how-we-montessori/
http://feeds.feedburner.com/HowWeMontessori
Hugo Book Club Blog
https://hugoclub.blogspot.com/
https://hugoclub.blogspot.com/feeds/posts/default
Hyperbook – proving the infinite monkey theorem
https://hyperbook.io/
https://hyperbook.io/feed/
i absolutely am going to bail on this in a month
https://ftrain.substack.com/
https://ftrain.substack.com/feed
Imperica - Latest blog entries
https://www.imperica.com/en/
https://www.imperica.com/en/?format=feed&type=rss
Irenebrination: Notes on Architecture, Art, Fashion, Fashion Law & Technology
https://www.irenebrination.com/irenebrination_notes_on_a/
https://www.irenebrination.com/irenebrination_notes_on_a/atom.xml
Jane Manchun Wong's Personal Website
https://wongmjane.com/blog
https://wongmjane.com/api/feed/rss
Jeremy Keith (Adactio: Journal)
https://adactio.com/journal/
https://adactio.com/journal/rss
Jim Kosem (Halfman)
https://www.halfman.com/
https://halfman.ghost.io/rss/
Joy of Computing
https://joy.recurse.com/
https://joy.recurse.com/feed.atom
Just a Summary
https://bofh.org.uk/
https://www.bofh.org.uk/index.xml
justin's links
http://links.net/
http://links.net/atom.xml
K Sawyer Paul
https://ksawyerpaul.blog/
https://ksawyerpaul.blog/feed.rss
Kellan Elliott-McCrea
https://kellanem.com/
https://kellanem.com/feed.xml
Kellan Elliott-McCrea: Blog
https://laughingmeme.org//
https://laughingmeme.org/feed.xml
Ken MacLeod - The Early Days of a Better Nation
http://kenmacleod.blogspot.com/
http://kenmacleod.blogspot.com/feeds/posts/default?alt=rss
kottke.org
http://kottke.org/
http://feeds.kottke.org/main
Krell's Last Dreaming – Applied Eschatology
https://eldri.tech/blog
https://eldri.tech/blog/feed
Language and Innovation
https://language-and-innovation.com/
https://language-and-innovation.com/feed/
Latest articles
http://brendandawes.com/blog
http://brendandawes.com/blog/feed/
Learning By Shipping
https://medium.learningbyshipping.com?source=rss----c7cd1239c0de---4/
https://medium.learningbyshipping.com/feed
M-X Marin, sick, blind, and walking.
https://mxmarin.ca/
https://mxmarin.ca/feed
Maggie Appleton
https://maggieappleton.com/
https://maggieappleton.com/rss.xml
Manton Reece
https://www.manton.org/
https://www.manton.org/feed.xml
Marco.org
https://marco.org/
https://marco.org/rss
Marginal Revolution
https://marginalrevolution.com/
http://feeds.feedburner.com/marginalrevolution/feed
Mark Hurrell (prospects)
https://mhurrell.co.uk/feed.xml
https://mhurrell.co.uk/feed.xml
Matt Haughey (A Whole Lotta Nothing)
https://a.wholelottanothing.org/
https://a.wholelottanothing.org/feed/
Matt Mullenweg
https://ma.tt/
https://ma.tt/feed/
Matthew Somerville
http://dracos.co.uk/
https://dracos.co.uk/feed/
Maurice Parker
https://vincode.io/
https://vincode.io/feed.json
maya.land
https://maya.land/
https://maya.land/feed.xml
mb21's blog
http:///blog
https://mb21.github.io/blog/feed.xml
Michael Sipply (sippey.com)
https://sippey.com/
https://sippey.com/rss.xml
Michael Tsai
https://mjtsai.com/blog
https://mjtsai.com/blog/feed/
Monday Note - Medium
https://mondaynote.com?source=rss----c537d80ed0a---4/
https://mondaynote.com/feed
More-Than-Human Lab.
http://www.morethanhumanlab.nz/
http://morethanhumanlab.org/feed/
Morphosis
http://amechanicalart.blogspot.com/
http://amechanicalart.blogspot.com/feeds/posts/default
Morten Just
https://mortenjust.com/
https://mortenjust.com/rss
Moss and Fog
https://mossandfog.com/
https://mossandfog.com/feed/
multiverse diary
https://futureland.tv/glitchyowl/multiverse-diary
https://futureland.tv/glitchyowl/multiverse-diary.rss
Near Future Laboratory
http://blog.nearfuturelaboratory.com/
https://blog.nearfuturelaboratory.com/feed/
NEO.LIFE - Welcome to the Neobiological Revolution
https://neo.life/
https://neo.life/feed/
NetNewsWire News
https://nnw.ranchero.com/
https://nnw.ranchero.com/feed.xml
Nick Sweeney
https://nicksweeney.com/
https://nicksweeney.com/feed/
Nicky's Blog
https://blog.ncase.me/
https://blog.ncase.me/rss/
no2self.net
https://no2self.net/
https://no2self.net/feed/
Nonhuman Autonomous Space Agency
https://nonhumanagency.tumblr.com/
https://nonhumanagency.tumblr.com/rss
Not Boring by Packy McCormick
https://www.notboring.co/
https://www.notboring.co/feed
on that date / or this...
https://aaronland.info/orthis/
https://aaronland.info/orthis/feeds/atom.xml
ongoing by Tim Bray
https://www.tbray.org/ongoing/comments.atom
https://www.tbray.org/ongoing/ongoing.atom
optional.is/required
https://optional.is/required
http://feeds2.feedburner.com/optional?format=xml
Org Design for Design Orgs
https://orgdesignfordesignorgs.com/
https://orgdesignfordesignorgs.com/feed/
ourmachine.net
https%3A//ourmachine.net/
https://www.ourmachine.net/rss.xml
pasta & vinegar — Nicolas Nova
http://www.nicolasnova.net/pasta-and-vinegar/
http://feeds.feedburner.com/nicolasnova
Patrick Tanguay (I never knew)
http://i.never.nu/
http://i.never.nu/feed/
Paul Graham Raven (Velcro City Tourist Board)
https://www.velcro-city.co.uk/
https://www.velcro-city.co.uk/feed/
Paul Miller
https://paulmiller.org/
https://paulmiller.org/feed/
Petafloptimism
https://petafloptimism.com/
https://magicalnihilism.com/feed/
Pete Ashton's website
http://peteashton.com/
http://peteashton.com/feed/
Peter Bihr (The Waving Cat)
https://thewavingcat.com/
https://thewavingcat.com/feed/
Peter Bihr – Emerging Tech & Social Impact
https://peterbihr.com/
http://peterbihr.com/feed/
Phil Gyford's links
https://pinboard.in/u:philgyford/public/
https://feeds.pinboard.in/rss/u:philgyford/
photomattmills
https://matt.pictures/
http://matt.pictures/rss
Pluralistic: Daily links from Cory Doctorow
https://pluralistic.net/
https://pluralistic.net/feed/
Procedural Generation
https://procedural-generation.tumblr.com/
https://procedural-generation.tumblr.com/rss
Quanta Magazine
https://www.quantamagazine.org/
https://api.quantamagazine.org/feed/
Rands in Repose
https://randsinrepose.com/
https://randsinrepose.com/feed/
Robin Sloan (blog)
https://www.robinsloan.com/notes/
https://www.robinsloan.com/feed/index.xml
Roland Tanglao
http://rolandtanglao.com/
http://rolandtanglao.com/feed.xml
Russell Davies
https://russelldavies.typepad.com/planning/
https://feeds.feedburner.com/RussellDavies
Russell Davies (Afternoon Slow)
https://russell.substack.com/
https://russell.substack.com/feed
Sci-fi interfaces
https://scifiinterfaces.com/
https://scifiinterfaces.com/feed/
Scott Jenson – Exploring the world beyond mobile
https://jenson.org/
https://jenson.org/feed/
Simon Willison's Weblog
http://simonwillison.net/
https://simonwillison.net/atom/everything/
Singularity Hub
https://singularityhub.com/
https://singularityhub.com/feed/
Skittish – News & Updates from Team Skittish
https://new.skittish.com/
https://new.skittish.com/feed/
Slate Star Codex
https://slatestarcodex.com/
https://slatestarcodex.com/feed/
SLIME MOLD TIME MOLD – Mad Science Blogging
https://slimemoldtimemold.com/
https://slimemoldtimemold.com/feed/
spencer's paradoxes
https://spencerchang.substack.com/
https://spencerchang.substack.com/feed
Sporadic news from the Pen Plotting world of Daniel Catt
https://www.getrevue.co/profile/revdancatt
https://s3.amazonaws.com/revue/accounts/rss_feeds/000/076/420/original/rss_feed_76420.xml?1657036126
stating the obvious - Medium
https://theobvious.com?source=rss----944fced0dd5d---4/
https://medium.com/feed/stating-the-obvious
Stories by Alex Komoroske on Medium
https://medium.com/@komorama?source=rss-7b84c14b0325------2
https://medium.com/feed/@komorama
Stories by Alex Mitchell on Medium
https://medium.com/@vincennes?source=rss-9271aea5f196------2
https://medium.com/feed/@vincennes
Stories by Bryan Boyer on Medium
https://medium.com/@bryan?source=rss-fa722258e637------2
https://medium.com/feed/@bryan
Stories by Dan Hill on Medium
https://medium.com/@cityofsound?source=rss-4f970ed6dcc8------2
https://medium.com/feed/@cityofsound
Stories by Geert Roumen on Medium
https://medium.com/@geert.roumen?source=rss-1e3842fb8e95------2
https://medium.com/feed/@geert.roumen
Stories by John Maeda on Medium
https://medium.com/@johnmaeda?source=rss-85a0d8f2e404------2
https://medium.com/feed/@johnmaeda
Stories by Julian Bleecker on Medium
https://medium.com/@darthjulian?source=rss-252fc9c1939------2
https://medium.com/feed/@darthjulian
Stories by Michael Sippey on Medium
https://medium.com/@sippey?source=rss-bb39ab838d11------2
https://medium.com/feed/@sippey
Stories by Paul Ford on Medium
https://medium.com/@ftrain?source=rss-168dab556633------2
https://medium.com/feed/@ftrain
Stratechery by Ben Thompson
https://stratechery.com/
http://stratechery.com/feed/
Subpixel Space
http://subpixel.space/
https://subpixel.space/feed.xml
Technovia – Ian Betteridge
https://ianbetteridge.com/
https://ianbetteridge.com/feed/
Ted Cooke
https://ed.blog/
https://tedcooke.blog/feed/
Ten thousand meters
https://tenthousandmeters.com/
https://tenthousandmeters.com/feeds/all.atom.xml
The Creation Engine No. 2
https://jimpurbrick.com/
https://jimpurbrick.com/feeds/atom/blog/index.html
The Green Dragon
http://benjaminreinhardt.com/
https://benjaminreinhardt.com/feed.xml
The Infatuation London Feed
https://www.theinfatuation.com/api/feed/london?atom=
https://www.theinfatuation.com/london/feed/atom
The Long Now Blog
https://longnow.org/
http://feeds.feedburner.com/longnow
The New Fatherhood
https://www.thenewfatherhood.org/
https://www.thenewfatherhood.org/feed
The Roots of Progress
https://rootsofprogress.org/
https://rootsofprogress.org/feed.xml
The Stone and the Shell
https://tedunderwood.com/
https://tedunderwood.com/feed/
The Web 2.0 Book Club
https://w2bc.substack.com/
https://w2bc.substack.com/feed
thejaymo (tumblr)
https://thejaymo.tumblr.com/
https://thejaymo.tumblr.com/rss
Things from the room in the back
https://soup.agnescameron.info/
https://soup.agnescameron.info/feed.xml
things magazine
http://www.thingsmagazine.net/
http://www.thingsmagazine.net/feed/
Things to Click
https://buttondown.email/things
https://buttondown.email/things/rss
Things to Click
https://www.thingstoclick.com/
https://www.thingstoclick.com/feed.xml
this is aaronland
https://www.aaronland.info/weblog
https://www.aaronland.info/weblog/syndication/rss-2.0.xml
thoughts dot hnr dot fyi
https://thoughts.hnr.fyi/
https://thoughts.hnr.fyi/feed.xml
Tim Murray-Browne
https://timmb.com/
https://timmb.com/rss.xml
Tiny Subversions
http://tinysubversions.com/
http://tinysubversions.com/feed.xml
Tom Armitage
https://tomarmitage.com/
https://tomarmitage.com/feed/
Tom Armitage (Infovore)
https://infovore.org/
http://feeds.feedburner.com/infovoredotorg
Tom Coates (plasticbag.org)
http://plasticbag.org/
http://plasticbag.org/feed
Tom Loosemore
https://tom.loosemore.com/
https://tom.loosemore.com/feed/
Tom Stafford (idiolect)
https://idiolect.org.uk/notes
http://idiolect.org.uk/notes/?feed=rss2
Tom Taylor (scraplab)
https://scraplab.net/
https://scraplab.net/feed.xml
tomcritchlow.com
https://tomcritchlow.com/
https://tomcritchlow.com/feed
Two-Bit History
https://twobithistory.org/
https://twobithistory.org/feed.xml
v buckenham
https://v21.io/
http://v21.io/blog/feed.xml
Van Dusseldorp's Future of events
https://futureofevents.substack.com/
https://futureofevents.substack.com/feed
vanderwal.net Off the Top
http://www.vanderwal.net/random/index.php
http://www.vanderwal.net/random/vanderwal.xml
WARREN ELLIS LTD
https://warrenellis.ltd/
http://warrenellis.ltd/feed/
Waxy.org
https://waxy.org/
https://waxy.org/feed/
We Are the Mutants
https://wearethemutants.com/
https://wearethemutants.com/feed/
We Make Money Not Art
https://we-make-money-not-art.com/
https://we-make-money-not-art.com/feed/
Web3 is going just great
https://web3isgoinggreat.com/
https://web3isgoinggreat.com/feed
Wilderness Prime
https://www.wildernessprime.com/
https://www.wildernessprime.com/feed.xml
William Davies
https://williamdavies.blog/
https://williamdavies.blog/feed/
Worknotes — Ben Hammersley
https://benhammersley.com/worknotes/
https://benhammersley.com/worknotes?format=rss
www.linusakesson.net
http://www.linusakesson.net/
http://www.linusakesson.net/rssfeed.php
Comics / Abstruse Goose
https://abstrusegoose.com/
https://abstrusegoose.com/feed.xml
Comics / Doonesbury
https://www.comicsrss.com/preview/doonesbury
https://www.comicsrss.com/rss/doonesbury.rss
Comics / False Knees
https://falseknees.tumblr.com/
https://falseknees.tumblr.com/rss
Comics / Questionable Content
http://www.questionablecontent.net/
https://www.questionablecontent.net/QCRSS.xml
Comics / Saturday Morning Breakfast Cereal
https://www.smbc-comics.com/
https://www.smbc-comics.com/comic/rss
Comics / SUBNORMALITY!
http://www.viruscomix.com/subnormality.html
http://www.viruscomix.com/rss.xml
Comics / xkcd.com
https://xkcd.com/
https://xkcd.com/rss.xml
Cricket / 80s & 90s Cricket Archives - Addis Army Cricket
https://addisarmycricket.co.uk/
https://addisarmycricket.co.uk/feed/
Cricket / CricViz
https://www.cricviz.com/
https://www.cricviz.com/feed
Cricket / ESPN Cricinfo.com - England news
https://www.espncricinfo.com/
http://www.espncricinfo.com/rss/content/story/feeds/1.xml
Cricket / The Cricket Attic
https://cricketattic.blogspot.com/
https://cricketattic.blogspot.com/feeds/posts/default
Newsletters / 20 Minutes into the Future
http://substack.com/
(Email)
Newsletters / Adam Greenfield
http://urbanscale.org/
(Email)
Newsletters / Alex Mitchell
http://gmail.com/
(Email)
Newsletters / Azeem Azhar, Exponential View
http://exponentialview.co/
(Email)
Newsletters / Ben Brown, Human
http://substack.com/
(Email)
Newsletters / Benedict Evans
http://ben-evans.com/
(Email)
Newsletters / Breaking Smart
http://substack.com/
(Email)
Newsletters / Breakroom
http://breakroom.cc/
(Email)
Newsletters / Christopher Butler
http://gmail.com/
(Email)
Newsletters / Civic Design Conference by Rosenfeld Media
http://rosenfeldmedia.com/
(Email)
Newsletters / CoopDigital Newsletter
https://coopdigitalnewsletter.tumblr.com/
(Email)
Newsletters / Dan Hon
http://danhon.com/
(Email)
Newsletters / Dan Hon
http://mail.buttondown.email/
(Email)
Newsletters / Dan Hon
http://mg.buttondown.email/
(Email)
Newsletters / Dan Hon from Things That Have Caught My Attention
http://substack.com/
(Email)
Newsletters / Deb Chachra
http://gmail.com/
(Email)
Newsletters / Dec from FRNTIER
http://substack.com/
(Email)
Newsletters / Design at Scale by Rosenfeld Media
http://rosenfeldmedia.com/
(Email)
Newsletters / Design Fiction
https://buttondown.email/designfiction
(Email)
Newsletters / DesignOps by Rosenfeld Media
http://rosenfeldmedia.com/
(Email)
Newsletters / Dream Logic
http://gmail.com/
(Email)
Newsletters / Dust Bunnies
http://designswarm.com/
(Email)
Newsletters / Ethical Futures Lab
http://getrevue.co/
(Email)
Newsletters / Garbage Day
https://www.garbageday.email/
(Email)
Newsletters / George's Newsletter
http://georgewalkley.com/
(Email)
Newsletters / Gwern Branwen (gwern.net)
http://substack.com/
(Email)
Newsletters / H+ Weekly
http://hplusweekly.com/
(Email)
Newsletters / Hardcore Software by Steven Sinofsky
http://substack.com/
(Email)
Newsletters / How To Measure Ghosts
http://substack.com/
(Email)
Newsletters / Hugh Garry from Storythings
http://substack.com/
(Email)
Newsletters / Interconnected (email updates)
http://google.com/
(Email)
Newsletters / INTRO
http://indie.vc/
(Email)
Newsletters / Iskander Smit
http://getrevue.co/
(Email)
Newsletters / Little Futures
http://substack.com/
(Email)
Newsletters / LondonPopups
http://londonpopups.com/
(Email)
Newsletters / Lou Rosenfeld
http://rosenfeldmedia.com/
(Email)
Newsletters / Mako Shen
http://substack.com/
(Email)
Newsletters / Margins
http://substack.com/
(Email)
Newsletters / Mariano Guerra
http://gmail.com/
(Email)
Newsletters / Martin O'Leary
http://substack.com/
(Email)
Newsletters / Matt Levine
http://mail.bloombergview.com/
(Email)
Newsletters / Metafoundry
http://tinyletter.com/
(Email)
Newsletters / Mo Morgan
http://blast.momorgan.com/
(Email)
Newsletters / Mo Morgan
http://blast.red/
(Email)
Newsletters / Multi-Story
http://multi-story.org.uk/
(Email)
Newsletters / Multi-Story
http://multi-story.org.uk/
(Email)
Newsletters / Or This Club
http://orthis.club/
(Email)
Newsletters / Patrick Tanguay (Sentiers)
http://sentiers.media/
(Email)
Newsletters / POLITICO
https://www.politico.eu/
(Email)
Newsletters / Popbitch
http://popbitch.com/
(Email)
Newsletters / Poplar
http://poplarhq.com/
(Email)
Newsletters / Reasonable People
http://substack.com/
(Email)
Newsletters / Ribbonfarm Studio
http://substack.com/
(Email)
Newsletters / Robin Sloan
http://robinsloan.com/
(Email)
Newsletters / Robin Sloan
http://robinsloan.com/
(Email)
Newsletters / Rosenfeld Books
http://rosenfeldmedia.com/
(Email)
Newsletters / Rosenfeld Media
http://rosenfeldmedia.com/
(Email)
Newsletters / Rosenfeld Media
http://rosenfeldmedia.com/
(Email)
Newsletters / Rosenfeld Media
http://rosenfeldmedia.com/
(Email)
Newsletters / SPACE10
http://space10.com/
(Email)
Newsletters / Substack
http://substack.com/
(Email)
Newsletters / Sutter Hill Research
http://substack.com/
(Email)
Newsletters / The Multi-Story Orchestra
http://multi-story.org.uk/
(Email)
Newsletters / VC Starter Kit
http://substack.com/
(Email)
Newsletters / Warren Ellis
http://orbitaloperations.com/
(Email)
Newsletters / Wheelhouse (Joshua Schachter)
http://substack.com/
(Email)
Newsletters / 🗞 oio news
http://mg.buttondown.email/
(Email)
People Who Write Weeknotes Sometimes / Alice Bartlett (The website of...)
https://alicebartlett.co.uk/
https://alicebartlett.co.uk/feed.xml
People Who Write Weeknotes Sometimes / Denise Wilton (Notes, links, etc)
https://styledeficit.tumblr.com/
https://styledeficit.tumblr.com/rss
People Who Write Weeknotes Sometimes / kevin nørby andersen / projects
https://projects.kevinandersen.dk/
https://projects.kevinandersen.dk/rss.xml
People Who Write Weeknotes Sometimes / Matthew Sheret
https://matthewsheret.wordpress.com/
https://matthewsheret.wordpress.com/feed/
People Who Write Weeknotes Sometimes / MCQN Ltd
https://mcqn.com/
https://mcqn.com/feed.xml
People Who Write Weeknotes Sometimes / Phil Gyford's writing
https://www.gyford.com/phil/writing/
https://www.gyford.com/phil/writing/feeds/posts/rss/
People Who Write Weeknotes Sometimes / Rev Dan Catt
https://revdancatt.com/
https://revdancatt.com/rss
People Who Write Weeknotes Sometimes / Simon Pearson (minor 9th)
https://www.minor9th.com/
https://www.minor9th.com/feed/
People Who Write Weeknotes Sometimes / The Bounding Box – Blog of Tobias Revell
https://blog.tobiasrevell.com/
https://blog.tobiasrevell.com/feed/
People Who Write Weeknotes Sometimes / thejaymo — Personal page of Jay Springett
https://www.thejaymo.net/
https://www.thejaymo.net/feed/
People Who Write Weeknotes Sometimes / Tom Stuart
https://tomstu.art/
https://tomstu.art/feed.atom
Self / Interconnected
https://interconnected.org/home
http://interconnected.org/home/;rss2
Self / Interconnected: On this day
https://interconnected.org/home/on-this-day
http://interconnected.org/home/on-this-day/feed
Self / Job Garden Blog - Medium
https://medium.com/job-garden?source=rss----abda5d9cb47c---4
https://medium.com/feed/job-garden
Self / Light cone (old)
http://interconnected.org/home/more/lightcone/
http://interconnected.org/more/lightcone/rss/?d=1978-02-18
Self / Upsideclown
http://upsideclown.com/
http://upsideclown.com/rss